tag. You can find the tracking script as provided to you via your merchant account inside "Marketplace" in "Affiliate Offers".

Remember that this is not mandatory, and if you don't need the information you still have access to the reporting about your checkout pages and your conversions.

This data is stored by default as LEAD3 under your report section.

Every affiliate offer has its own script: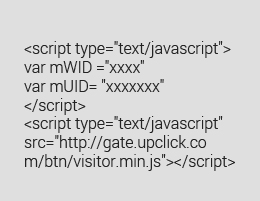 And this translates into:

- mWID is the website (affiliate offer) identifier, and it is provided and registered via your merchant account. It is mandatory for the mWID to match the "ref" parameter used by the checkout link related to your page. The mWID and the "ref" should both refer to the same website.
- mUID is your Upclick merchant identifier. It is also provided through the user interface.

Something worth mentioning is that if you need to build custom pages for specific needs, pages that will not necessarily be linked to your main website, you can manually register them in your merchant account.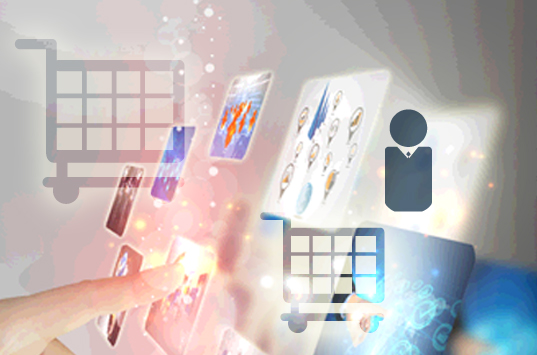 ADDITIONAL PARAMETERS
The visitor tracking script supports a multitude of other parameters, but those are either custom or not mandatory. We recommend using 2 additional parameters: Mkey1 & Mkey2.

Both of them are custom, merchant specific parameters. They can be passed through the URL of the page as "&mkey1=value&mkey2=value" or they can be predefined in the visitor script as default values:



Note the small "m" present in the script preceding the parameter name. This defines it as a default value. This value will be used only if the parameter is not sent through the query (URL) or if it is not found in an existing cookie (returning visitor); in this order respectively.

Upclick will track and record the user as being "organic_visit" landing on "page_name". Assuming that you will drive traffic to your page from a specific source (i.e.: a banner campaign in Google AdWords) all that is needed is to define your campaign destination URL as being "www.yourwebsite.com/?mkey1=page_name&mkey2=google_adwords_campaign_name".

Even though you have the "mMkey" values predefined in the script, Upclick will record your visitor as coming from "google_adwords_campaign_name" landing on "page_name".


For best results, we recommend the standardization of parameters values for all your offers. It will assist in the analysis of older data.